Encrypted Arch Linux Installation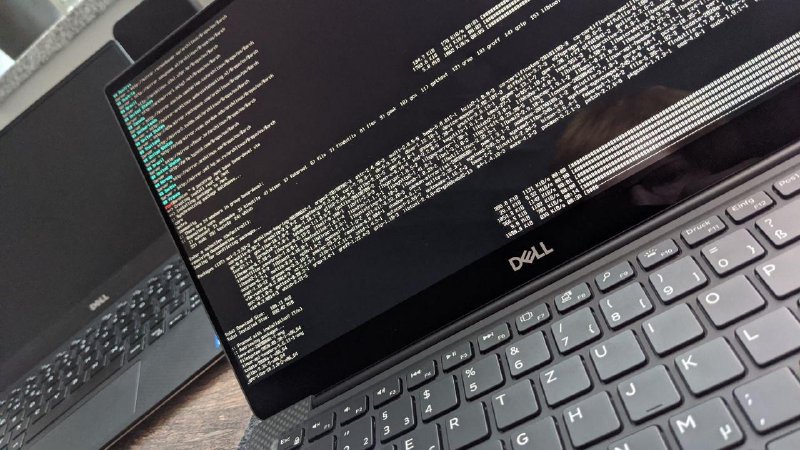 Since a few years, I'm a big fan of Arch Linux: Always up to date packages and no major release upgrades, due to its rolling releases philosophy. And minimal installations only packed with the tools you need.
So I've got a new device and I had to install it from scratch, including LUKS encryption and the slim systemd-boot.
Foreword
If you encounter any problems, always refer to the original up to date Arch Installation Guide. This post will become out-dated but still may be helpful for certain aspects.
Pre-Installation
Create your live USB stick with dd or Balea-Etcher and a fresh Arch ISO Image and boot into the live environment.
Keyboard Layout
The first thing you may need to do is to set up the keyboard layout. For a german layout, use the following command: loadkeys de.
Available layouts can be listed via ls /usr/share/kbd/keymaps/**/*.map.gz.
Verify UEFI Boot Mode
The next thing you want to check is, that you're using the UEFI boot mode since we want to use systemd-boot: ls /sys/firmware/efi/efivars
If the command lists the directory, the system is booted in UEFI mode. Perfect :)
Connect to the Internet
You can connect to your wireless network via iwctl:
iwctl
device list
station wlan0 connect YOUR-SSID

Also updating the system clock is a good idea: timedatectl set-ntp true
Partitioning
We will use an LVM partition with the LUKS encryption. First, find out your disk you want to partition: Just use the command lsblk. Your disk should be named like /dev/sda or /dev/nvme0n1.
Creating Partitions
Using gdisk, start gdisk /dev/nvme.... If asked, yes you want to create a new Partition Table. If gdisk doesn't ask for it, force it by pressing o.
First, we are going to create the boot partition:
Press n to create a new partition.
Press Enter to accept the suggested partition number
Press Enter to accept the first sector
As the last sector, enter +512M to create a 512MB sized partition and press Enter
As Partition Type, enter ef00 since we want to create an EFI system partition and press Enter
The second partition will become the encrypted main partition:
Press n to create a new partition.
Press Enter to accept the suggested partition number
Press Enter to accept the first sector
Press Enter to accept the last sector, the partition shall use the entire space
As Partition Type, enter 8e00 for LVM, and press Enter again
After saving your new partition layout, we can format the boot partition with the following command: mkfs.fat -F32 /dev/nvme...p1
Adding Encryption
After creating the LVM partition, we have to encrypt it.
modprobe dm-crypt
cryptsetup luksFormat /dev/nvme...p2 and set your password
Open the partition again: cryptsetup open --type luks /dev/nvme...p2 lvm
Creating more Volumes
Now we can partition the LVM partition and add volumes.
pvcreate /dev/mapper/lvm
vgcreate main /dev/mapper/lvm
Create a swap volume: lvcreate -L18G main -n swap. A recommended size is to use your amount of RAM + 2GB
Create your main volume: lvcreate -l 100%FREE main -n root
Note: I don't use a dedicated home volume. You may want to create your root volume with a smaller size (for example 40G) and give your home volume 100%FREE space.
Now we can format the new volumes:
mkswap /dev/mapper/main-swap
mkfs.ext4 /dev/mapper/main-root
Mounting the Partitions and Volumes
mount /dev/mapper/main-root /mnt
mkdir /mnt/boot
mount /dev/nvme...p1 /mnt/boot
swapon /dev/mapper/main-swap
Installation
Start the installation by installing the basics to your new environment:
pacstrap /mnt base base-devel linux linux-firmware lvm2 man-db man-pages texinfo vim
Note: If you need wifi, you should add iwd or wpa_supplicant. You will need the additional package lvm2 later :)
Fstab
Generate your fstab file with the following command: genfstab -U /mnt >> /mnt/etc/fstab
Initial Setup
Now chroot into your new installation: arch-chroot /mnt. From now on, we will work inside your new system.
Setting the Time Zone
You may want to change Europe/Berlin to your time zone:
ln -sf /usr/share/zoneinfo/Europe/Berlin /etc/localtime
Localization
Edit /etc/locale.gen and uncomment en_US.UTF-8 UTF-8 and other locales you need. Then generate them via locale-gen.
Now create the file /etc/locale.conf and set the LANG variable to your desired and generated default locale. In my case LANG=de_DE.UTF-8.
Create another file called /etc/vconsole.conf and enter your default keyboard layout: Again, in my case: KEYMAP=de
Network Configuration
Now the hostname: Enter your desired hostname in /etc/hostname (for example "my-laptop") and edit the hosts file /etc/hosts accordingly:
# Static table lookup for hostnames.
# See hosts(5) for details.
127.0.0.1  localhost my-laptop
::1        localhost my-laptop
127.0.1.1  my-laptop.localdomain my-laptop

Enabling En/Decryption on Boot
Before we create the initramfs, we have to edit the HOOKS variable. Edit the file /etc/mkinitcpio.conf and look for the HOOKS variable. We have to place the keyboard before the filesystem and add encrypt and lvm in-between.
It should look similar to this now:
HOOKS="base udev autodetect modconf block keyboard encrypt lvm2 filesystems fsck"

Initramfs
Create the initramfs via mkinitcpio -P.
Bootloader
To install the systemd-boot bootloader, call bootctl --path=/boot/ install.
Now edit the file /boot/loader/loader.conf to select the arch profile as default:
default arch
editor 0

Afterwards, create the arch profile in /boot/loader/entries/arch.conf:
title Arch Linux
linux /vmlinuz-linux
initrd  /initramfs-linux.img
options cryptdevice=/dev/nvme...p2:main root=/dev/mapper/main-root resume=/dev/mapper/main-swap lang=de locale=de_DE.UTF-8

You have to change the device, lang, and locale here for your needs.
Root Password
At last, define a root password via passwd and you are done. At least almost…
Post-Installation (IMPORTANT)
In the previous steps, you've installed a somewhat basic Arch Linux. You have to add more packages before you reboot into your system if you want to connect to the Internet, etc. :)
See the Arch Linux General Recommendations for more information.
Reboot into your Installation
Exit the chroot environment via exit. Unmount via umount -R /mnt and finally reboot.
Have fun with your new Arch Linux system. <3